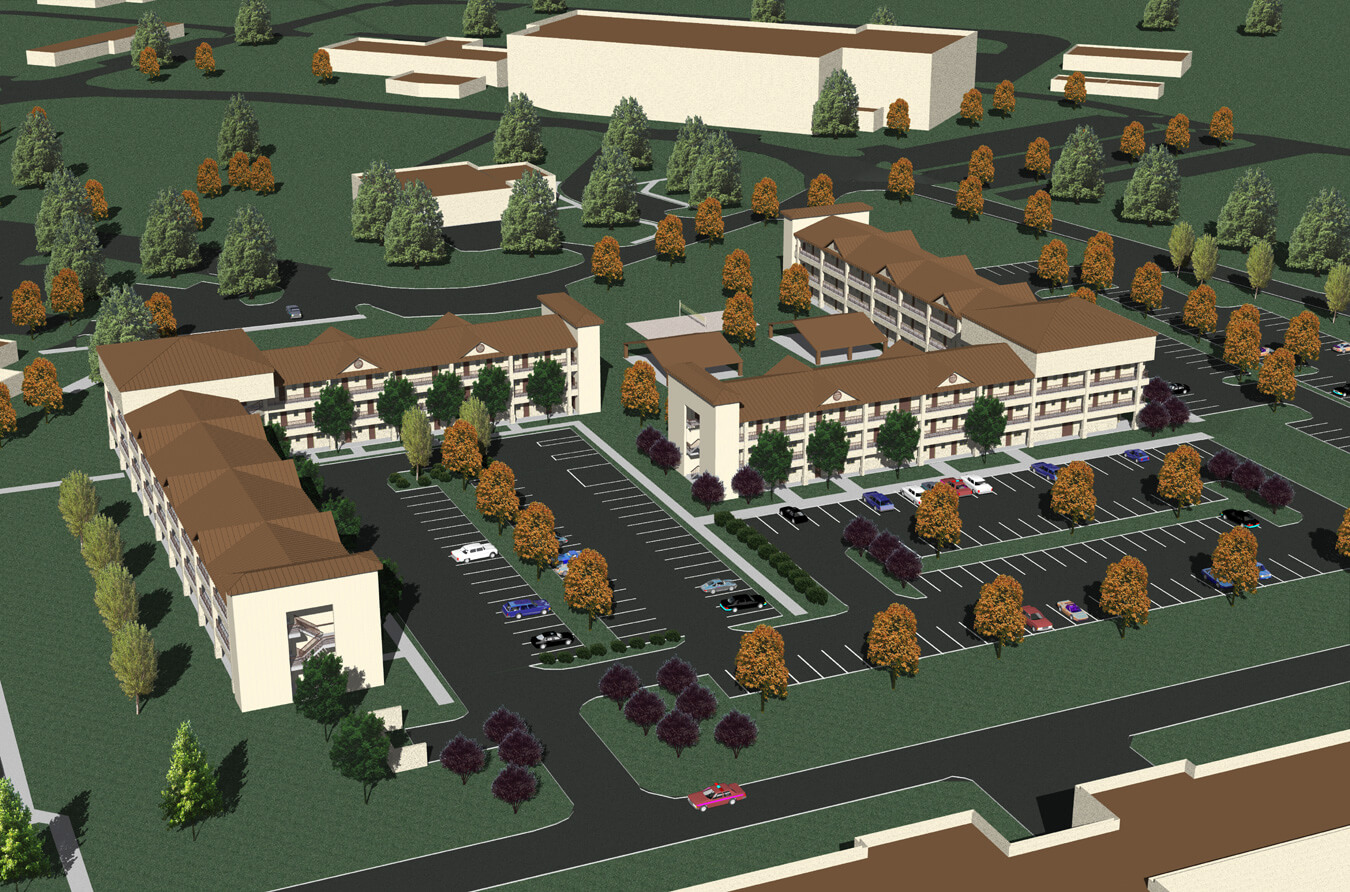 FY 99/00 Dormitories
Size:

45,000 sf

Overview: Design-build project of two 3-story dormitories designed and constructed simultaneously. FY99 is a 142-person dormitory and FY00 is a 96-person dormitory, both designed in the 1+1 configuration, to be converted to private apartments in the future.

Both dormitories included the design of commons areas that included support areas such as day rooms, office, mailboxes, laundry areas, game rooms, social areas, and storage rooms. The design package also included the preparation of a masterplan included this project and four future dormitories.